Immune Boosting Foods to Get You Through Winter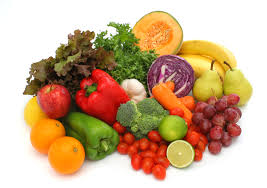 The weather has certainly cooled down on the Gold Coast over the past few days and – as winter is prone to do, has bought out the dreaded lurgy. Have you already experienced a head cold this year, or are you determined to make it through winter without getting sick? Either way, the food you eat can play a big role in supporting healthy immune function and helping to keep you well for the rest of winter.
If you're aiming to improve the functioning of your immune system, you'll be taking your mother's advice to 'eat your vegetables' as well as eating a variety of fresh fruits. This is because fresh fruit and veggies are packed full of immune-boosting vitamins, minerals and antioxidants. What's more, you should try to eat most of your vegetables raw or lightly cooked since cooking destroys these nutrients.
Let's take a look at some of the foods that will give your immune system a boost by examining the 'active ingredients' and finding the richest sources for each.
Immune Boosting Nutrients in Foods
Carotenoids (especially Beta-carotene)
Red and orange fruits like apricots, nectarines, peaches, tangerines, mangoes and watermelon are a delicious way of improving your intake of carotenoids. You've probably already worked out that carrots are high on the list, but beet, green pepper, broccoli, gem squash, pumpkin, tomato and sweet potato are also excellent sources of carotenoids.
Vitamin C
Of course, citrus fruits are something you'll immediately associate with this vitamin, but berries are another excellent source of vitamin C and if you're in the mood for something a bit more exotic, you can't go wrong with kiwi fruits or mangoes. Peppers of every colour are rich in vitamin C as are Brussels sprouts, kale and sweet potato.
Vitamin E
If you're fond of nuts, you can snack away happily in the knowledge that you're getting lots of immune-boosting vitamin E. Sunflower seeds are another tasty snack that will do the trick. In terms of vegetables, you can choose between carrots, pumpkin, broccoli and spinach to name but a few.
Probiotics
You're already saying 'yoghurt' and you're right, but bear in mind that you get yoghurt and yoghurt. A study showed that many brands that claim to contain 'live cultures' don't have any live cultures at all. If possible, purchase your yoghurt directly from someone who makes their own, or try your hand at yoghurt making yourself. Alternatively, make sure that the 'live active cultures' claim is certified by someone other than the manufacturer.
Beta-glucan
Research conducted in Norway suggested that beta-glucan (a fibre) found in oats and barley was even more effective than Echinacea in boosting immunity to disease! Adding these foods to your diet (perhaps in the form of a hearty porridge in the morning) is a great, inexpensive way to help you stay healthy!
Keeping your immune system in tip-top condition is easily done provided you eat sensibly. The foods taste great too – and remember: the fresher, the better!