Do you live on the Gold Coast? Deep tissue massage is one of the most popular forms of massage among our Gold Coast clientele and one our massage therapist specialises in.
Also commonly referred to as deep muscle therapy, deep tissue massage can be sought after by many different people and for many different reasons. Athletes and non-athletes alike suffer bodily injuries that can leave deep muscles in stress and extremely tense. This can cause all over body discomfort that can affect everyday mobility and quality of life. During one of these sessions, your deep tissue massage therapist will focus on reaching the deep muscles and surrounding tissues, joints, and bones that encompass your problem area. Deep muscle therapy can provide you with an array of beneficial effects. These can include:
Benefits of Deep Tissue Massage
Removal of blockages
Elimination of damaged cells
Eradication of scar tissue and adhesion
Removal of harmful residue left after sports injury
Speeds up recovery time
Encourages complete healing
Reduces blood pressure
Releases chronic muscle tension
Still not sure if a deep tissue massage is best for you? Below are some common questions many have about receiving an intense, but extremely beneficial massage of this calibre.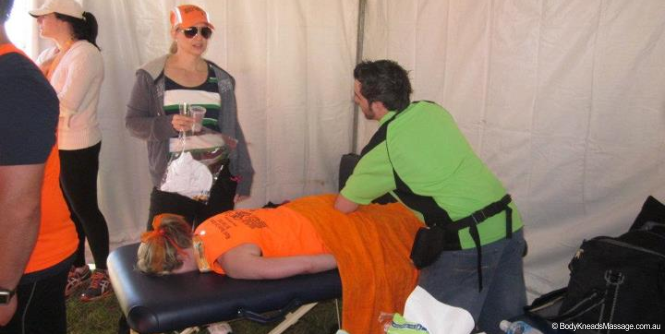 Q. Who would benefit from a deep tissue massage?
A. Many people for all sorts of reasons seek the healing powers of a deep tissue massage therapist. Because of life's hectic demands, nearly everyone can benefit from a session or two. Those with chronic conditions, high blood pressure, previous bodily injuries, injured muscles, sporting injuries and those who suffer from daily stress can all benefit from this type of therapy.
Q. What are other benefits of deep muscle therapy?
A. Other than the physical manifestation of relieved and loosened-up muscles, you can also experience euphoric and tranquil-inducing feelings. This happens because…
Stress hormone levels are reduced
Heart rate slows to healthy rate
Mood is improved
Relaxation is enhanced
Q. What techniques can I expect to be used by the therapist?
A. Deep tissue massage utilises techniques that aid the release of chronic tension in the body. This is achieved with methods such as deep finger pressure on areas of tension and deep massage strokes. The massage therapist may follow the grains of the muscles, fascia and tendons, or where appropriate, work across the grains to break up tension. This form of massage can at times be painful but our therapist will always work within your comfort levels. More pain does not always equal more benefit!
Q. Can you come to me?
A. Yes! We have mobile massage therapists on call that can cater to your massage sessions in the privacy and comfort of your own home. If needed, we can also set up a space in your workplace. We have all the tools and equipment we need to still provide quality deep tissue massages where you feel the most comfortable.
Q. How frequently should I be seen and how long do the sessions last?
A.  Many of our Gold Coast clientele enjoy getting a deep tissue massage on a monthly basis to relieve any built-up tension and to reduce the symptoms of chronic pain caused by a medical condition or previous injury.  Each session typically lasts for 60-90 minutes.
Q. Are there any side effects of a deep tissue massage?
A. We promote the well-being of all our clients and the benefits far out-weigh any side effects that may be experienced. You can experience muscle soreness and tenderness for a day or two after your first session. This is normal since the body is responding to the removal of toxic residue from the body and the correct balancing of healing processes taking place.
It doesn't take a lot to stress the body in the fast-paced and exciting world we live in. If you would like to treat your body to a de-stress session, don't hesitate to get started today. Whether you're visiting or if you're a resident of our beautiful city, you can expect top quality massage service that will help you bask in the renowned weather and lifestyle you enjoy and expect of the Gold Coast. Contact us to get started today.