Training for the Gold Coast Marathon? Make Sports Massage Part of Your Routine.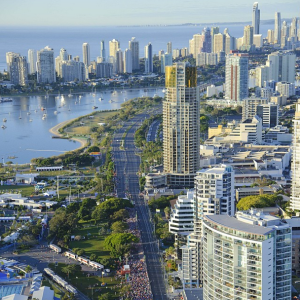 The Gold Coast Airport Marathon is only 2 months away and if you are participating this year we are sure you have your training well under way! Have you made massage therapy part of your training routine? Regular massage has a range of benefits when it comes to training for any marathon event.
Not surprisingly, training for a marathon involves lots of running and this results in an increased chance of injuries that cause tight muscles, a reduction in the motion range of joints and problems with blood circulation. All of these issues are prime candidates for sports massage therapy, but you might prefer to go for regular massages before you experience any problems, if only because massage can prevent such injuries.
Massage improves the blood circulation and this helps muscles and joints to work optimally by helping to improve the supply of oxygen and delivery of nutrients as well as helping to remove the waste products produced by cells during exercise.
Effective massage therapy by a trained practitioner can help you to prepare for your marathon effort by lowering your blood pressure and improving blood circulation in general. In practical terms, this helps runners to recover more quickly from injuries or in preventing injury in the first place. Make sure that you go to a professional sports massage therapist that knows what your requirements are and what demands you've been making of your body.
Another thing to bear in mind is that massage isn't a 'quick fix'. You need to go for a sustained massage program in order to make the most of the benefits it can offer you as a sportsman or sportswoman. As with many natural therapies, you'll also find that it's best used as a prevention rather than a cure. If you've actually sustained an injury, you should see a doctor first and ask his advice on using massage therapy in order to speed your recovery.
If you're considering regular sports massage as part of your training schedule, discuss with Body Kneads Massage how many treatments would be recommended for your individual situation. We can schedule appointments around the times when you expect to demand the most of your body. For instance, if you are extending your distances steadily, we can arrange your massages so that they follow these increases.
Then there's the date of the race itself. Your last massage before the race should be three to five days before the event and you should consider going for another treatment  in the days following the marathon to help your muscles recover from the extra exertion.
If you aren't already taking advantage of the benefits of massage therapy, give Body Kneads Massage a call on 0434 124 556 to discuss incorporating massage into your training routine.
And good luck to all those participating in this years Gold Coast Airport Marathon!
Image Source: GC Marathon