What Can We Learn From the Nanna's Berries Hepatitis A Scare?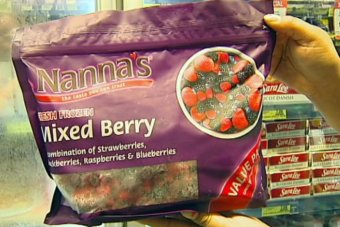 The recent scare was caused by an outbreak of Hepatitis A among consumers who ate Nanna's Frozen Berries. The berries were imported from a Chinese food packaging firm using berries both grown in China and imported from Chile, and it is believed that the faecal contamination originated at the packaging plant.
Although just more than a dozen people have medically confirmed cases of Hepatitis A at time of writing, the Health Department estimates that up to 2% of the population may have consumed contaminated berries. Since the incubation period for the disease is up to 50 days, it is likely that many more cases will surface in what is becoming Australia's biggest ever food safety scare. There are also concerns that people who had eaten the berries may have donated blood that is contaminated with the virus thereby placing hospital patients at risk. So what can we learn from all this?
Australian-Grown Food is Superior
Australian food producers and packagers work under some of the strictest food-safety regulations in the world. As a result, Australian produce is highly regarded on world markets.
"Our food is the safest in the world, because our production systems have checks and balances," says National Farmers' Federation President Brent Finlay.
Senator Bill Heffernan is calling for labelling laws that will allow Australians to see just where there food is coming from. "…it's not just China. Recently, 75% of prawns going into Japan from some Asian prawn farms were being rejected for heavy presence of antibiotics."
So Why Do We Buy Imports?
Paul Casey, a spokesperson from the Australian Blueberry Growers Association says that imports, particularly from third world countries are competitive in Australia because of the low labour cost that results in a cheap product. Casey believes that local farmers could gear themselves to supplying all the needs of the Australian market should Australians decide to play it safe by avoiding imported foods.
The Benefits of Buying Fresh Local Produce
While it seems that the drive to buy local produce centres around Hepatitis A at the moment, there are more benefits to buying local food than eliminating the risk of contamination. A move towards purchasing local produce would have benefits for all concerned.
It's fresher, therefore tastier and more nutritious.
Money spent on local produce creates jobs and benefits farmers and the local economy.
Using seasonal foods adds an element of change to our diets as the seasons change. Michelin chefs agree that seasonal produce is the basis of excellent food.
Your impact on the environment is reduced because we are reducing the demand for produce that has to travel a long distance.
Eating local stimulates agriculture and improves national food security.
Hepatitis A: Symptoms to Look Out For
If anyone suspects that they may have contracted Hepatitis A, they should consult a doctor immediately. If you suspect that you may have eaten contaminated berries, be on the alert for symptoms.
These include nausea, lack of appetite, fatigue, diarrhoea, stomach ache and jaundice symptoms (yellowing of the whites of eyes, dark coloured urine).
Image Source: http://www.abc.net.au/news/2015-02-16/globalised-food-production-chain-risky/6119658